Oh, hi. I'm Kelly Hagen, communications director of North Dakota United, and all-around swell human being. This is your NDU Legislative Report. We used to call it the Legislative Update; I just decided a change things up to differentiate it with our NDU Legislative Update on Facebook Live each week, with hosts NDU President Nick Archuleta and director of public affairs Tom Gerhardt.
No Mandela effect going on here, I promise.
Your Weekly Call to Action
We're leading this week with HB 1347, because this bill is going up for a vote TODAY! This is the bill that will increase the probationary period, in which a teacher can be terminated without cause or notice, from one year to three. ND United has been pushing very hard back on this bill, because we see the threat it represents to the morale of teachers and the structural integrity of this profession.
CLICK HERE to tell your representatives to vote NO on HB 1347
"This bill, going to the floor, has some real problems with it, said NDU President Nick Archuleta. "Contact your legislator, tell them this is a terrible bill. Because it is! We can do better. This is, frankly, legislation that is in search of a problem. When there were administrators who testified on this bill, they didn't offer any sort of proof that first-year teachers need to have a three-year probationary period. There was nothing that was offered that said we are firing teachers at a faster rate because they aren't ready. … This deserves to be defeated; it is a very bad bill."
I've had the opportunity to watch comments come in on our Facebook page over the past few weeks on this bill, and it's been overwhelmingly against this bill. In fact, in a very not-scientific poll I posted this weekend, the no's outpaced the yes's for this bill, 9-1.
But we still need more voices to chime in on this issue! Do it for all the teachers still in their first three years, who will be affected most by this change, but also for the teachers who have yet to start in their profession. For the students who are making the decision now: Should I be a teacher when I grow up? For the students who deserve teachers who have been mentored and guided into becoming the best versions of themselves, and not just threatened with loss of their career if their boss doesn't like them. For the parents of these students, who work hard, pay the taxes that keep our public schools running, and want what is best for their kids. And for every North Dakotan, who wants and deserves the best work force of teachers available anywhere.
Take a moment to share your thoughts and feelings with your representatives. And check back here later today for an update on the vote in the N.D. House.
Public Employee Salaries & Benefits
In the last biennium, public employees went without any salary increases. They're due; we all know that. Including the Legislature and, most importantly, the Appropriations Committees for both the House and Senate, according to the conversations NDU President Archuleta has been having at the Capitol.
"Right now, for public employees, (the Senate is) looking at a 2% increase, and a 3% increase in the second year of the biennium, as well as the state would pick up the cost of the increase for health insurance," President Archuleta explained. "On the House side, they're looking more at a 2 and 2, with a 2% increase in the first year and a 2% increase in the second year, also covering the health insurance increase, but counting that as part of their salary increase."
Additionally, pensions are a big piece of the puzzle. Public employees are paid less in salary than what they can make doing similar jobs in the private sector. However, their benefits are typically better to make up for this difference, and a defined-benefit retirement plan, also known as a pension, is a big reason for why our public employees have chosen to go into their line of work.
ND United is supporting SB 2048, which will increase employer and employee contributions into the NDPERS pension plan, and return the fund on a path toward being fully funded. "We have supported the 1 and 1 increase, so the employer pays 1 percent more into the fund and the employee pays 1 percent more," said Archuleta. "That is something we have done historically. That, in and of itself, would change that trajectory."
#NDU President @NDUNick visits with students from Centennial Elementary in Fargo & students from Lisbon at the 2019 ND K12 Technology Showcase at the capitol💯 pic.twitter.com/f9pnuUaLMG

— North Dakota United (@NDUnited) February 13, 2019
SB 2320 – "Higher Education Free Speech" Bill
I enjoy sharing good news as much as anyone else. Despite any other rumors you may have heard. So, here's some good news! SB 2320 kind of came out of nowhere during the opening days of session, and caught a few of our higher education members off-guard. Touted as a bill to allow anyone on campus, including students and staff, to have their own opinion (particularly about politics because everything is about politics, these days) and be able to speak freely to their ideas. ND United members thoroughly agree with that sentiment. However …
"It wanted to regulate how a professor in a university class could communicate with their students in that class," Archuleta said. "It also opened them up to potential lawsuits, from $1,000 to $100,000."
Call me a big ol' flint stick, but I really don't think freedom ought to cost you $100,000. But that's me, I guess.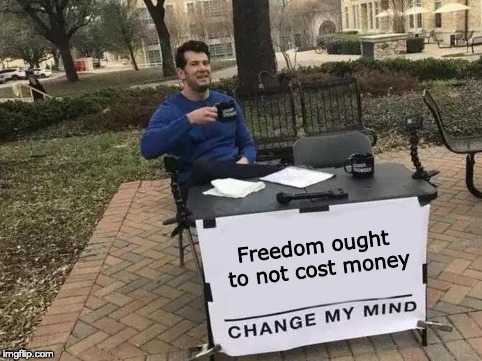 Let's get to that good news, though! "We had some very, very real concerns about this bill," Archuleta said. "Fortunately, Sen. (Erin) Oban in the Senate Ed Committee offered a series of amendments that took out the language that we had concerns with, and left a much smaller bill, but, I think, one that everyone can live with, and basically promotes free speech on college campuses, freedom of assembly, regardless of your political opinion or your background."
Boo + ya.
The Wrap-Up
We're gonna start off with guns, but I promise not to make a "rapid fire" joke.
HB 1332 — "Relating to the carrying of a concealed firearm on school property by qualified individuals." As "guns in schools" bills go, this one is certainly more thoughtful than previous efforts. For instance, it continues the prohibition of placing guns in the hands of teachers, administrators and supervisors of children, because they will have other work to do during an emergency. Training requirements are quite rigorous for those people allowed to concealed carry on school grounds. However, our members have continually told us they oppose any guns being brought onto school grounds. Oppose.
HB 1287 – "Relating to initial teaching licenses for individuals completing alternative teacher certification program." Y'know, I really like music, and the teaching profession. I've got my bachelor's degree in mass communications (which is probably pretty obvious to anyone reading this Legislative Report of me, communicating with the masses). And I've been known to pass an Internet quiz or two in my time. Particularly ones about which "Dawson's Creek" character I am (answer: Pacey). None of that qualifies me to be a teacher. This bill would allow anyone with a bachelor's degree, a clean background check and a passing grade from an "alternative teacher certification program" to get their teaching license. Sounds like a good way to devalue the work, education, research and degrees you teachers have had to earn in order to get your licenses. Oppose.
Today will be Day 31 of legislative session. After this week, it will be "crossover," which is when bills that have passed one chamber of the Legislature will go to the other for a vote. And everybody gets a few days to take a breath, and share their favorite memes on the Internet.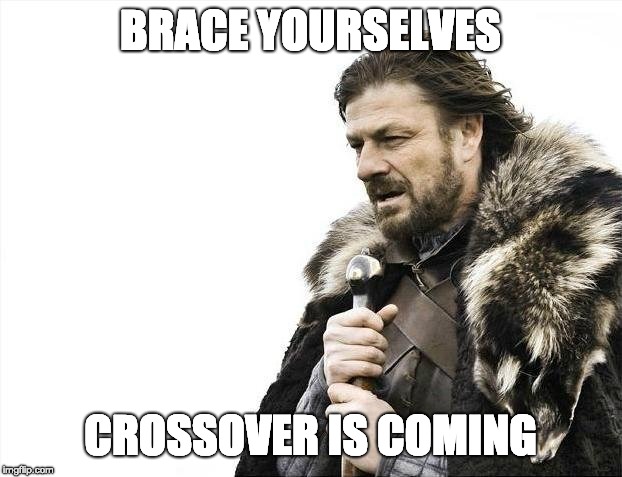 See you on the other side!